Home
History and culture

History and culture in Shonai Town have been carefully safeguarded by our forefathers.
Visitors can get to know the history and culture of the town through historic temples and shrines, historic sites, and the achievements of great figures who helped the community and Japan.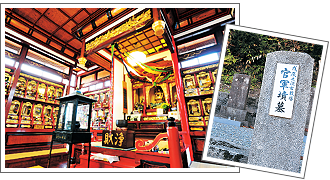 A list of tourist sites
Further narrow down search results.
The dam was constructed in 1612 under the supervision of Toshinaga Kitadatedaigaku, the lord of Karikawa. The construction prompted the development of expansive new rice fields and new villages, fo...

Materials on exhibit include agricultural tools and folkcraft. The museum commemorates the achievements of Kameji Abe who created the renowned Kamenoo rice plant, which led to development of high-q...

This monument was built on the grounds of Koideshinden Hachiman Shrine to commemorate Kameji being awarded the Medal with Blue Ribbon (given to persons of merit for industry promotion, etc.) in 192...

This temple was constructed in 1565. On the temple grounds is a tower to praise the achievements of Kitadatedaigaku, a stela to commemorate a visit by the Emperor Meiji, and the grave of Kitadateda...

This is a branch temple of Soon Temple in Tsuruoka that was established in the Bunroku era (1592–1595). At the time of its construction, it was of the Tendai sect of Buddhism, but later converted t...

Saburobe Kumagai Underground Tomb

Saburobe, the deity enshrined in Kumagai Shrine, aimed to attain Buddhahood during life, and this tomb was constructed for the underground contemplation that takes place during that attainment proc...

Keigaku Taisho established the temple on land where the feudal castle stood belonging to the lord of Amarume, Abo. The temple was constructed in the Nanbokucho period. Handwritten scrolls by Monpon...