Home
Lodging

The best lodging for sightseeing and business where guests can relax.
This information is on lodging facilities in Shonai Town that can accommodate any traveler.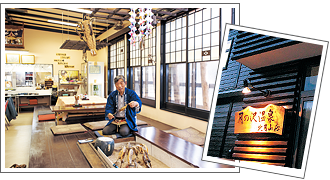 A list of tourist sites
Tsuki no Sawa Onsen Kitagassanso

This is the source for the only 3 acidic springs in the prefecture. Visitors can take a bath and warm their body and spirit. Bathers are sure to feel refreshed while looking out at the beautiful sc...

The campsite is located at the foot of Mt. Gassan. Visitors can enjoy Tachiyazawa River flowing nearby and fishing in Tsurumaki Pond in front of the tent site. Toilets and cooking facilities are av...

Relax in an elegant setting.

Japanese cuisine prepared with seafood from the waters of Shonai.