Home
Other

History and culture in Shonai Town have been carefully safeguarded by our forefathers.
Visitors can get to know the history and culture of the town through historic temples and shrines, historic sites, and the achievements of great figures who helped the community and Japan.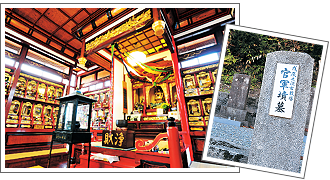 A list of tourist sites
Further narrow down search results.
Trekking the Ancient Haguro Road

Subeno is a location thought to be flowing with mystical energy. Prince Hachiko, known as the founder of the Three Mountains of Dewa, is said to have established the main shrine there on Mt. Haguro...

This is a marsh at Kanenuma Shrine in the Fukawa community where the legend of the dragon god has been passed down.