Home
Archives/Art museums

History and culture in Shonai Town have been carefully safeguarded by our forefathers.
Visitors can get to know the history and culture of the town through historic temples and shrines, historic sites, and the achievements of great figures who helped the community and Japan.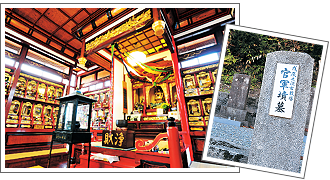 A list of tourist sites
Further narrow down search results.
Shuuin Naitoh Memorial Museum of Watercolors

Approximately 2000 pieces by Shuuin Naitoh, who served as chairman of the Japan Association of Watercolor Artists, are kept and displayed at this museum. Exhibits are changed by season. Located nex...

Museum of History and Folklore

The museum exhibits folkcraft and traditional culture of the town's forefathers. Called an outstanding example of Meiji Japanese-style construction (former Karikawa Village Hall), a part of the lod...

Materials on exhibit include agricultural tools and folkcraft. The museum commemorates the achievements of Kameji Abe who created the renowned Kamenoo rice plant, which led to development of high-q...

Kiyokawa Hachiro Memorial Hall

Hachiro Kiyokawa played a significant role in the Meiji Restoration and is said to have been an advocate of reverence for the emperor and the overthrow of the shogunate. This facility houses and ex...