Home
History and culture

History and culture in Shonai Town have been carefully safeguarded by our forefathers.
Visitors can get to know the history and culture of the town through historic temples and shrines, historic sites, and the achievements of great figures who helped the community and Japan.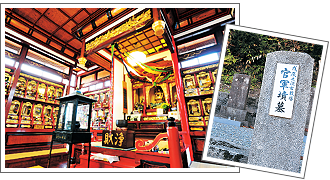 A list of tourist sites
Further narrow down search results.
Sato Kotoku Chujo Tsuibo no Hi

This monument is for Kotoku Sato, who was from Shonai Town. He took the decisive measure to withdraw during the Battle of Imphal in WWII. The monument is located at Jokei Temple, his family temple.

Kiyokawa Hachiro Memorial Hall

Hachiro Kiyokawa played a significant role in the Meiji Restoration and is said to have been an advocate of reverence for the emperor and the overthrow of the shogunate. This facility houses and ex...