Home
Shonai-machi Shinsangyo Sozokan Classe

Shonai-machi Shinsangyo Sozokan Classe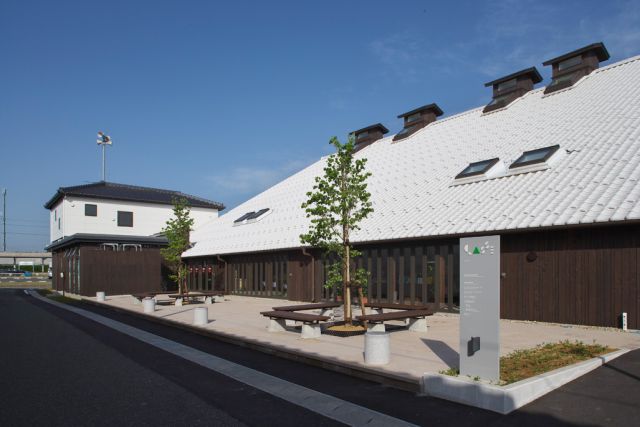 Classe is a key facility for creating a lively town. It is housed in a rice granary in front of JR Amarume Train Station. It can be used as a base for sightseeing in Shonai Town. In addition to information on the town, there is also the restaurant, Yaku-Checchiano established under the direction of Masayuki Okuda, chef of Al-Che-cciano; Addeba, a bazaar selling a variety of items; and the cafe, Amarumesei Pan.
Tourist site details
Name

Shonai-machi Shinsangyo Sozokan Classe

Location

108-1 Sawada, Amarume-aza, Shonai Town, Higashitagawa-gun, Yamagata Prefecture

Contact information

Shonai Town Commerce, Industry and Tourism Section

Telephone no.

0234-43-6486

Remarks

Contact information for each tenant
・ Nandemobazaru TEL no. 0234-42-1777
・ Restaurant Yaku-Checchiano TEL no. 0234-42-1666
・ Café Amarumesei Pan TEL no. 0234-42-1359

Category
The following Shonai-machi Shinsangyo Sozokan Classe is also recommended.
Nearby tourist sites
85m from current location

105m from current location

387m from current location
Nearby restaurants
14m from current location

80m from current location

89m from current location