Home
Kiyokawa Hachiro Memorial Hall

Kiyokawa Hachiro Memorial Hall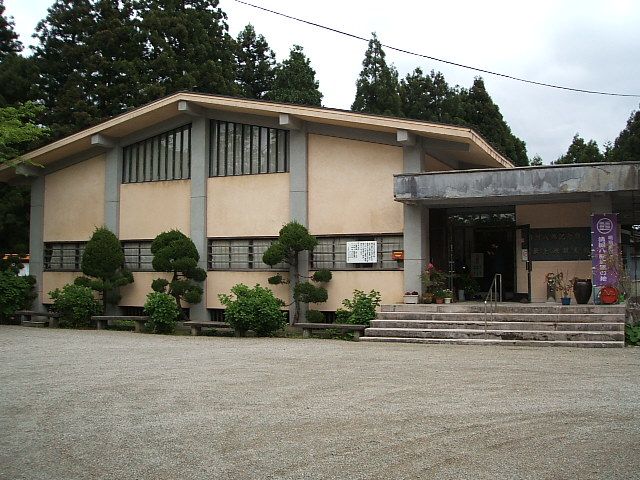 This memorial hall was built 100 years after the death of Hachiro Kiyokawa in commemoration to preserve keepsakes and exhibits.
Hachiro Kiyokawa played a significant role in the Meiji Restoration and is said to have been an advocate of reverence for the emperor and the overthrow of the shogunate. This facility houses and exhibits his possessions and other items.
Also, the graves of Hachiro Kiyokawa and his wife Oren are located at nearby Kanki Temple.
Tourist site details
Name

Kiyokawa Hachiro Memorial Hall

Location

37 Kamikawara, Kiyokawa-aza, Shonai Town, Higashitagawa-gun, Yamagata Prefecture

Business hours

March–November: 10:00 a.m.–5:00 p.m.

Location

Mon., December–February

Fee

General Admission400yen Senior High School Student300yen Junior High School Student200yen Below Elementary School StudentFree Physically Disabled and Their attendants200yen

Contact information

Kiyokawa Hachiro Memorial Hall

Telephone no.

0234-57-2104

Category
The following Kiyokawa Hachiro Memorial Hall is also recommended.
Nearby restaurants
3.4km from current location

3.4km from current location

3.7km from current location